A Note of Thanks on World Veterinary Day: New AI Findings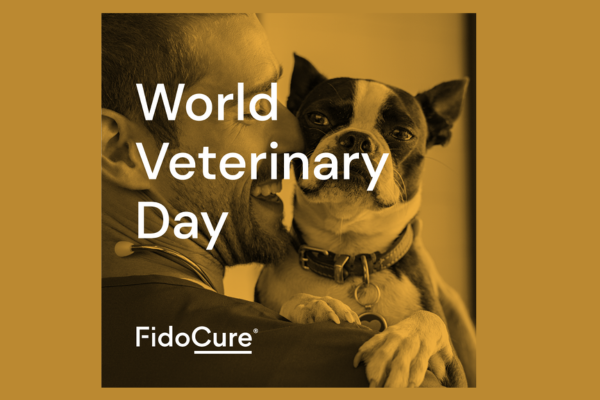 As we celebrate World Veterinary Day, we would like to express our heartfelt appreciation to the entire veterinary community. We at FidoCure are proud to help serve your work and your patients with our precision medicine platform. You are the front line fighter of cancer in pets and we are honored to partner in this battle against cancer to improve the quality of life for countless dogs.
We are thrilled to share some exciting news that highlights our joint efforts on the global stage. Recently, our work was peer reviewed by Nature Precision Oncology. We published the largest-ever clinico-genomic study of canine cancer (2,119 dogs with cancer from over 200 veterinary clinics) in collaboration with Stanford AI Health. Our groundbreaking findings have been published in Nature (precision oncology).
Among the many AI-driven discoveries in this study, we found that:
- Precision medicine can be a game changer for dogs with cancer: In some cases, we observed up to a 3x overall survival improvement when the top targeted therapy was applied to a specific gene mutation versus the alternative.
- Shared genetic traits in dogs and humans lead to similar drug responses: Dogs and humans with matching genetic mutations respond similarly to existing cancer treatments targeted at those mutations.
- What we learn from dogs can help inform exciting new treatment approaches in humans: Two previously unknown mutation-treatment combinations led to a statistically significant improvement in canine cancer outcomes, which could lead to improved treatments for human cancer patients.
- AI is a powerful tool for mining data for insights – especially when the dataset includes outcomes: This was the first time AI has been used on a canine clinico-genomic dataset, showcasing the power of both AI and the importance of collecting outcome data.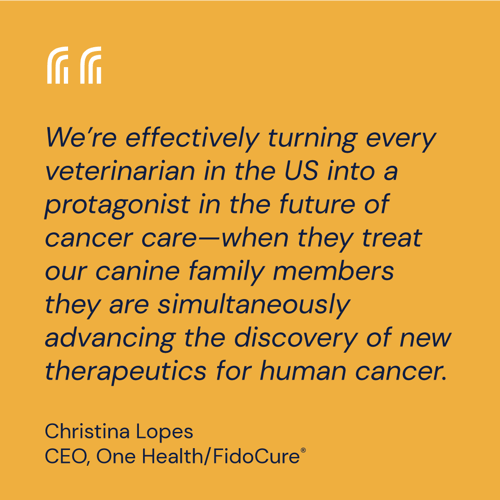 Your everyday care for canine patients not only improves their lives but also contributes to the global movement in advancing cancer research for both dogs and humans. By treating canine cancer patients, you are helping to save lives at both ends of the leash. As one out of every three dogs will develop cancer in their lifetime, your role in this movement is crucial.
On this World Veterinary Day, we would like to extend our deepest gratitude to you for your remarkable contributions to this critical mission. Thank you for your unwavering support and for making a difference in the lives of animals and humans alike.