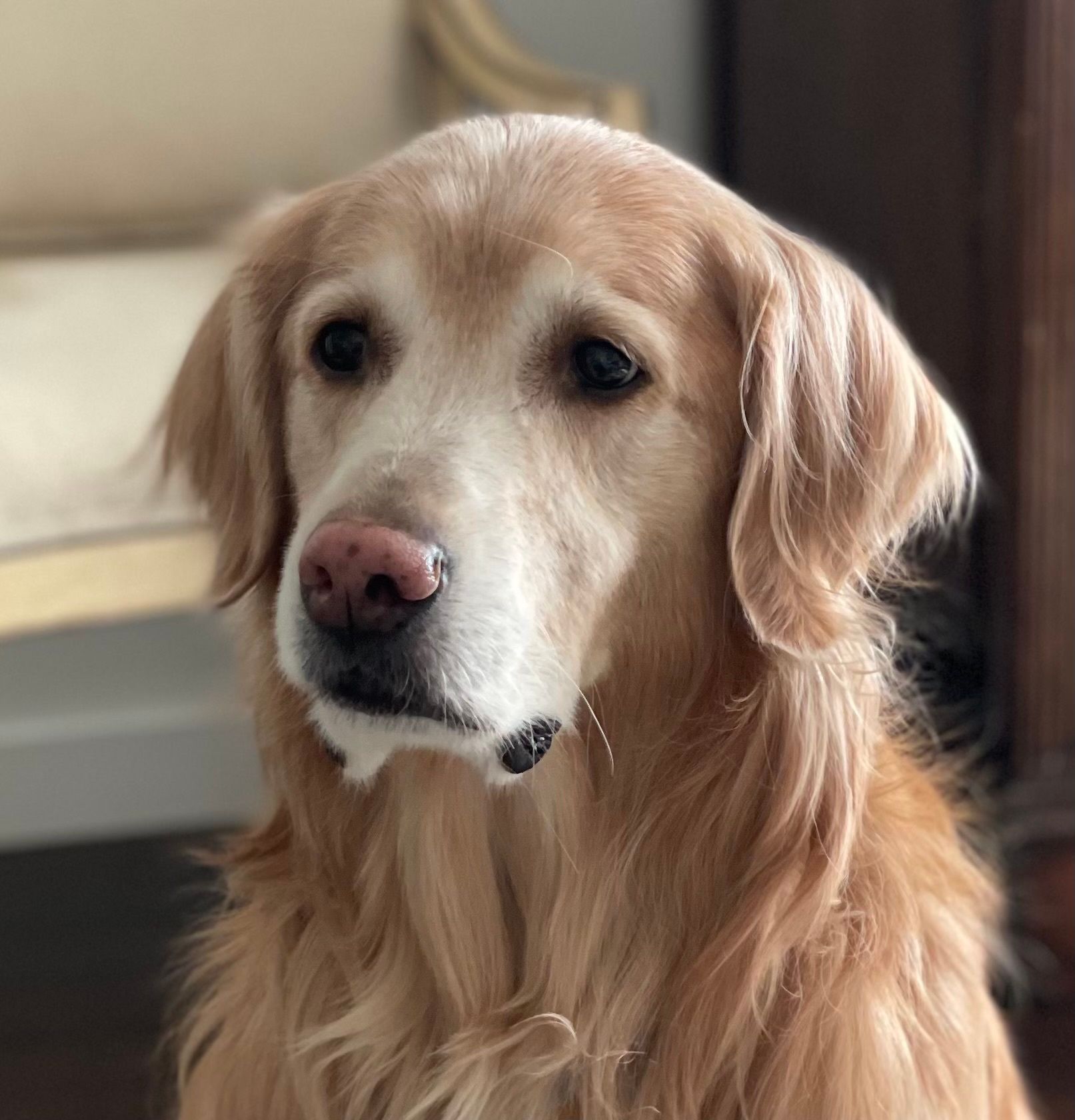 With the help of FidoCure® therapy, Phinn has lived a great quality of life for over 18 months after his initial diagnosis of amelanotic melanoma and is still going strong!
Phinn Lang, an 8-year-old male neutered Golden Retriever, was initially seen for a 0.5 cm mass on his right maxillary buccal mucosa in early April 2020. Initial biopsy showed this to be an amelanotic melanoma with a mitotic index of 6. Margins were narrow, so he had a scar revision surgery performed in late April. At that time, both mandibular lymph nodes were removed, and there was no other evidence of metastasis on complete staging. He completed the Oncept melanoma vaccine booster series in early June. For follow-up therapy options, his biopsy tissue was submitted to FidoCure® for genomic (DNA) sequencing.

Genomic analysis revealed two mutations, FLT-3 and N-RAS. N-RAS is a single member of the RAS family of proteins primarily involved in regulating cell division. It belongs to a class of genes known as oncogenes, which play important roles in cell division, cell differentiation, and apoptosis. Activating N-RAS mutations lock the enzyme in an active state causing increased cellular proliferation via hyper-activating MAPK and PIK2 signaling pathways.