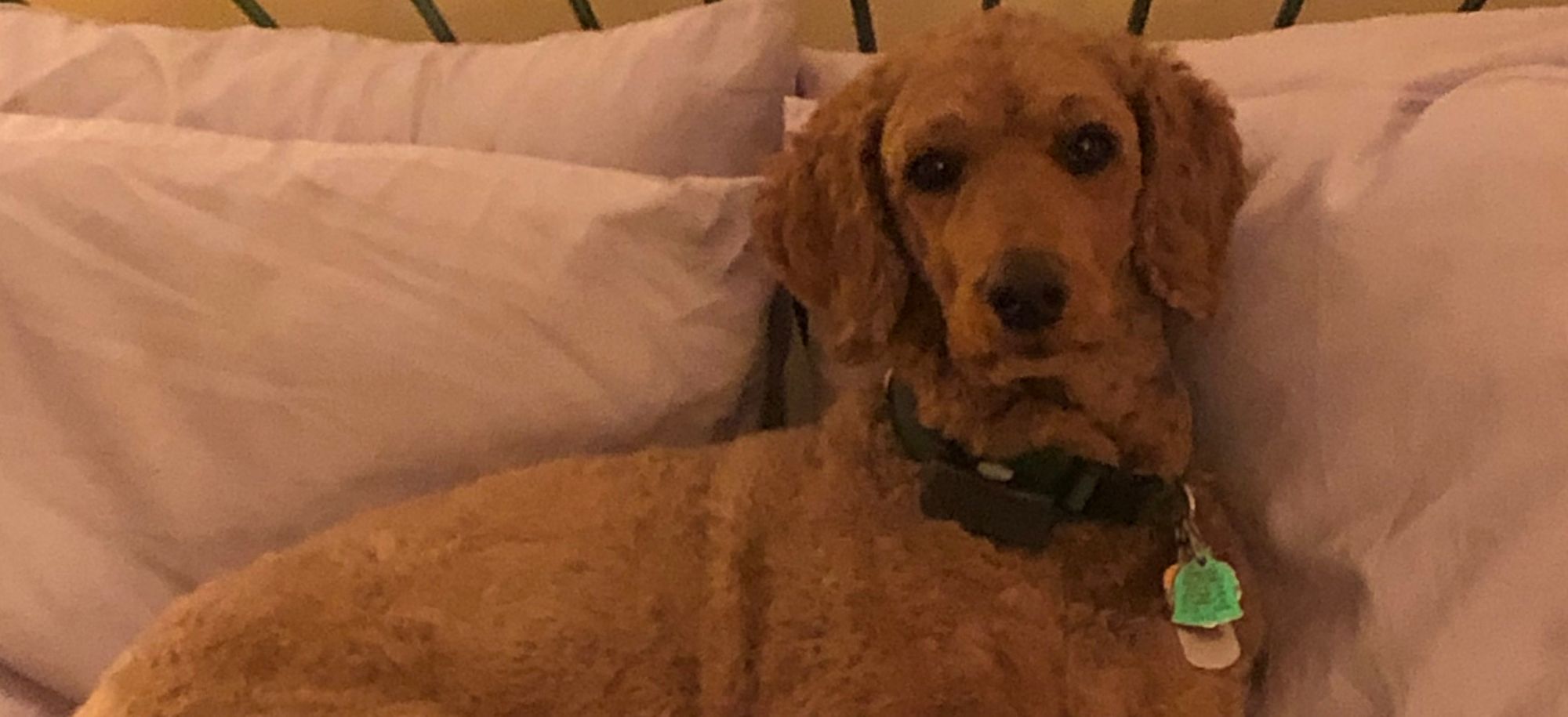 With the help of FidoCure® therapy, Ruby had a great quality of life for 2 years after her initial diagnosis of transitional cell carcinoma.
Ruby Gross, a 10-year-old female spayed Standard Poodle, was presented to her primary veterinarian for a routine check in late December 2018. Urinalysis showed the evidence of blood, so an ultrasound and BRAF test were performed in early January 2019. Ultrasound revealed a bladder mass and the BRAF mutation was detected. After considering treatment options, in March 2019, Ruby's parents elected to enroll her in FidoCure® therapy.

Ruby was enrolled as a direct to therapy case as the diagnosis revealed the presence of the BRAF mutation. BRAF is a gene that codes for the BRAF protein kinase, which is part of the MAPK/ERK cellular signaling pathway. The human equivalent of this mutation has been shown to be a cancer driver for non-small cell lung cancer and melanoma. This mutation ultimately leads to overphosphorylation of downstream proteins (MEK), which in turn can cause unregulated cell growth and proliferation.

Treatment with tyrosine kinase inhibitors that target MEK and BRAF have shown improved efficacy over traditional approaches as evaluated by progression free survival and overall survival in humans.
Read the rest of Ruby's story and treatment plan.