Get to Know: Chase Schwalbach, Chief Product Officer, FidoCure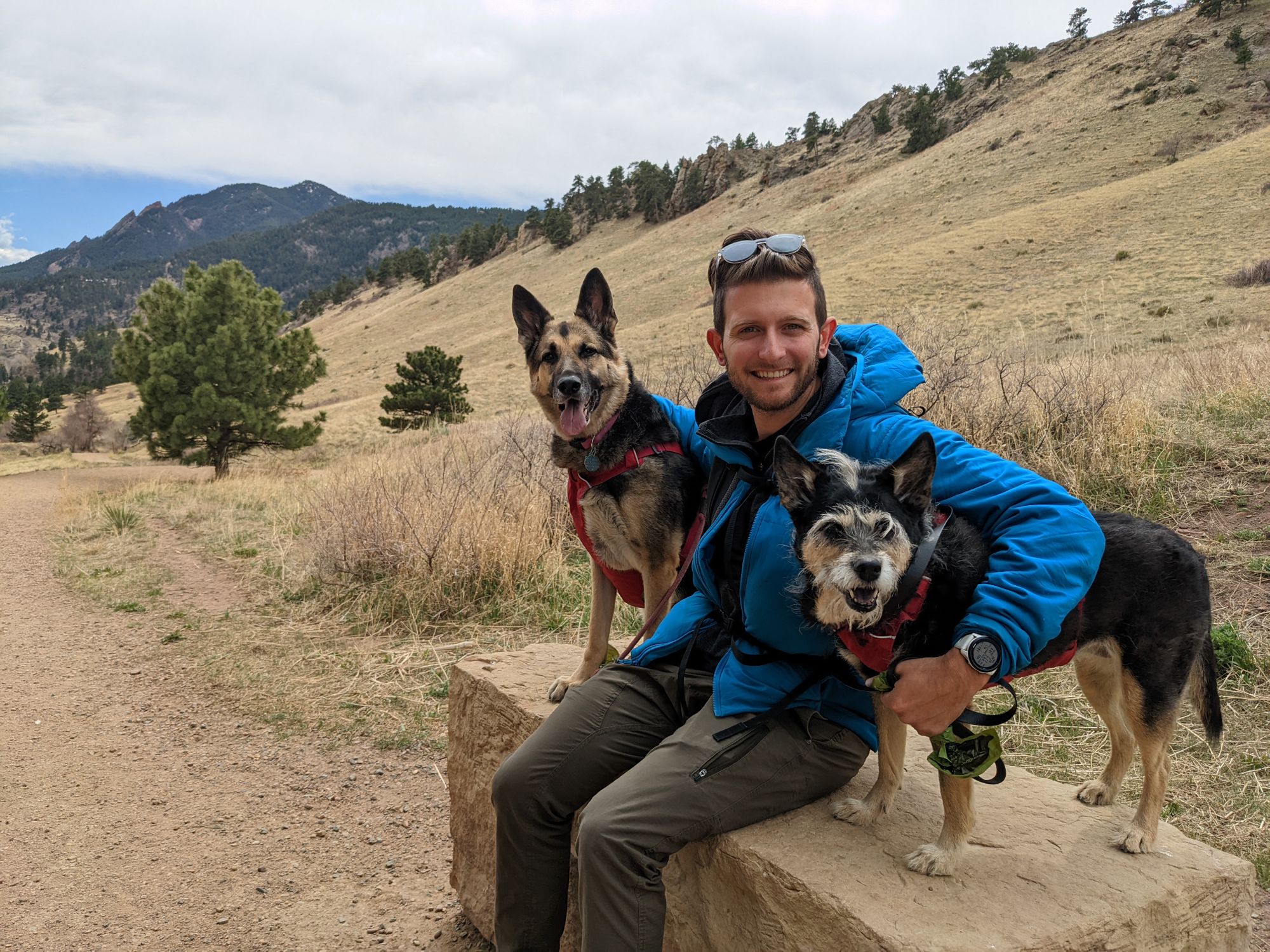 Tell us about your background
I grew up on the Ohio/Kentucky border, from a relatively modest background. My mom worked 3 jobs to support me and my 2 siblings, and I didn't step onto a plane until I graduated college. I went to school at Morehead State University in Kentucky and got an undergraduate degree in Finance. I feel so completely shocked at the type of work I get to do and the impact I get to make on the world, and I try to make the most of my chances every single day.
In my career, I've went from Professional Poker Player to High Frequency Trading to the startup world, first working in a FinTech startup and for the last 5+ years have been helping Tempus Labs scale cancer genomics testing in humans, getting hired as employee #90 and scaling their Product Engineering and Product Science teams as the company has grown to over 2,000 employees.
My wife Cara and I have been together for nearly 14 years, and met in our sophomore year of college. We moved to Chicago for 10 years after our graduation, and moved to Boulder, Colorado, about a year and a half ago. One of the big reasons we moved was to enjoy the outdoors, and we enjoy hiking, nature, running, biking, rock climbing, skiing, and whitewater rafting, all of which are requirements to be able to vote in Boulder (just kidding.)
What was your experience/knowledge of FidoCure® prior to joining the team?
I've been following FidoCure® since nearly their founding. Combining genomics with my passion for dogs was an absolute dream, and I reached out to Christina and the team to try to help in any way I could. The FidoCure team also helped with my dog's cancer care and I've had an excellent time with every interaction with the team.

Why did you join FidoCure®?
First and foremost, the mission. I've been working in cancer genomics for >5 years and everyone knows I'm the "dog guy." I've been involved in animal rescues for a long time now, and was always the goto for helping team members find an adoptable dog to take home. Helping animals is a big passion in our family, so the ability to help dogs and humans at the same time was too good to pass up.
Beyond the mission and making a huge difference for dogs, I've loved every interaction with the team. Everyone I talk with is so impassioned by the mission and scrappy. After being at a company that is now over 2,000 people, I'm itching to get my hands dirty in the data and engineering aspects of the job.
Tell us all about your pets.
My two girls, Arana (11) and Fiscal (10), were both adopted at ~8 weeks old from Chicago rescue groups. We brought them home about one year apart, so they've grown up together and been part of my life for most of my actual "adult" years.
We adopted Arana thinking she was a German Shepherd mix and couldn't wait to have a big pup at home. On her first vet appointment, they let us know she would be a maximum 35 pounds and was in no way a German Shepherd. Whoops! Soon after that, she stopped growing and sprouted her beard, eyebrows, and the best mohawk you've ever seen. She's been called "old guy" by many since then, even at a just 1-year old! Arana is my shadow. She always (literally, always) wants belly pets and cuddles from dad. Her second favorite thing is sunbathing, or as we like to call it: "doin' a bake-y." She has very impressive time-keeping skills, especially when it comes to dinner. Every day, starting at 5pm, she tells us it's time to eat even though we've assured her dinner is actually at 6.

Fiscal is the big little sister of my two, and she is a little sister in every possible way. She's silly 24/7 and wants Arana to play 24/7. She will paw her, nibble her, or initiate a stare-down until Arana invites her to chase around the yard! When she can't get Arana to play, she howls and barks at us for fun. When it's 7pm, that's ball time! Ball and swimming are life for Fiscal. Everyone meeting her for the first time thinks she's a puppy --even though she's 10! Fiscal keeps life fun.
Both do not like thunderstorms or fireworks.
Do you ever think there will be a cure for cancer?
Trick question :) Cancer is a mix of 100s of diseases, functionally runaway neoplasms, that we group into one big, scary word, cancer.
Do I think we can solve all of these diseases within my lifetime? No, I don't. At least not with today's technologies.
I think we can make a huge dent in the disease through a variety of treatments that are coming to market or in development. I do expect our world to make more impact in cancer over the next 15 than we did over the previous 50. Our ability to decipher the genome and what's happening in a specific patient is unparalleled. The ability to test drugs on things like organoids could be a game changer.
At the end of the day, to make this progress, we need more data, and we need to be able to switch from a model of risk-averse stepwise changes to more homerun attempts. I think FidoCure's work in canines is the route to enable this.